ATTENTION ALL GIRLS AND BOYS!! – Kindergarten through 5th grade
Come learn about our amazing Cub Scout program including what it's like to be a scout and a scout parent, what costs are involved, and how easy it is to join…. all while your children are entertained by our featured pack activity for the evening. Older and younger siblings are ALWAYS welcome to join in the fun!!
About Pack 270:
Pack 270 is a co-educational Cub Scout pack accepting both girls and boys in kindergarten through 5th grade. The pack is composed of students from all elementary schools in Newtown. Pack 270's commitment to diversity allows us to offer a fully co-ed pack with both boys and girls as part of the same den.
Pack 270 meets regularly on the first Thursday of each month are are proud to be sponsored by the Newtown Congregational Church. The pack is around 60 scouts strong divided among 6 dens, with an all volunteer leadership team of 8 to 12 den leaders, assistant den leaders, and pack level committee members.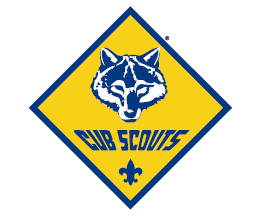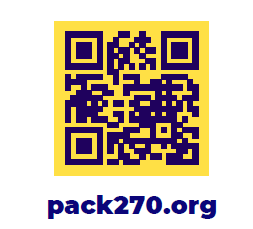 Key Contacts – Pack Committee & Den Leaders
CUBMASTER: DAVID STOTT
Email
LION (K): WILL FRAMPTON
Email
COMMITTEE CHAIR: JOHN OLDI
Email
TIGER (1ST): PAT FLECK
Email
ASST. CUBMASTER: DAVE HARRINGTON
Email
WOLF (2ND): KEIRA KOWALCZYK
Email
TREASURER: JOE NEWMAN
Email
BEAR (3RD): CHRIS EIDE
Email
SECRETARY: BRIAN DAYTON
Email
WEBELOS (4TH): MIKE NAKANO
Email
MEMBERSHIP: ASHLI NEWMAN &
SAMANTHA BEDARD
Email
ARROW OF LIGHT (5TH): JOHN OLDI
Email
Membership Costs
NEW SCOUTS: $180
COVERS 12 MONTHS
INCLUDES:
$80 – NATIONAL 2024 MEMBERSHIP FEE
$48 – COUNCIL OPERATION FEE
$12 – COUNCIL INSURANCE FEE
$8 – PACK DUES
$7 – PINEWOOD DERBY CAR KIT
$25 – NATIONAL ONE-TIME JOINING FEE
RETURNING SCOUTS: $155
COVERS 12 MONTHS
INCLUDES:
$80 – NATIONAL 2024 MEMBERSHIP FEE
$48 – COUNCIL OPERATION FEE
$12 – COUNCIL INSURANCE FEE
$8 – PACK DUES
$7 – PINEWOOD DERBY CAR KIT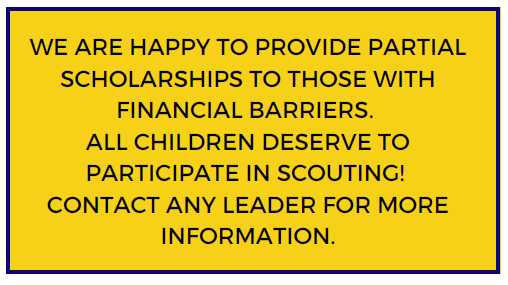 ONCE YOU PURCHASE YOUR MEMBERSHIP ON OUR WEBSITE, WWW.PACK270.ORG/STORE, YOU CAN SELECT ONE OF THE FOLLOWING PAYMENT METHODS:
CASH, CHECK (PAYABLE TO PACK 270)
CREDIT CARD (IN PERSON OR AT OUR WEBSITE: WWW.PACK270.ORG/STORE)
PAYPAL: PAYPAL.ME/PACK270NEWTOWN
VENMO: SEND TO OUR TREASURER, @DAVID-STOTT-8

2023-24 Pack 270 Calendar